How #1 RIO-Driven & Fastest Growing Digital Marketing Agency Can

Explode Your Sales, Revenue & profit
Dear friend,
Like you already know, today is 23 Sep 2021.
So, how are you doing today?
My name is Johnson Emmanuel, Founder/Head of Growth, here at Havanzer.
I won't beat around the bush.
I strongly believe you are here because you want to want to 'hit your competitors dangerously hard", double (or even triple) your sales, exponentially grow your revenue while maintaining higher profit margin.
Correct?
If that is why you are here, I wont waste any time.
Although I do have a very intriguing personal story that I would love to share with you, I wont but you can click here to read it.
But here's a short version of it.
It's about how i started and grew the fastest growing digital marketing agency in Africa.
I started Havanzer a few years ago because i saw how top ad agencies were ripping businesses off.
I just couldn't take it anymore.
I remember one of our clients paying alot of money ($18,000) to one of the biggest an ad agencies around, and they only brought nothing back.
As we dug deeper, we could see that there are hundreds (and thousands) of digital agencies like the "big" one.
They use the term "creative concept" alot.
They produce some kind of "creative concept" that never adds penny to your bottom-line.
They chase what I call "feel good marketing", aka, social shares, impressions, comments, beautiful looking banners and images.
Frankly, we don't do all those here.
Those things do not add any "tangible" value to your company.
Our focus is always on the "REAL" things that will help you outmarket & outsell your competitors.
I mean things that will help you generate more "dram clients", sales, rapid revenue growth, and higher profit margin.
Look, every good marketing activity is supposed to bring a trackable, tangible ROI.
If you spend $1 on marketing, you're supposed to get $2,$3,$5 or even much more back.
Anything less makes marketing an expense.
Let's face it, all these "feel good" marketing activities can not be taken to the bank.
'Feel good' ads and creatives are not going to move the biggest needle in your business.
Our vision is to put a complete stop to that, and ensure that remarkable companies get tangible ROI on all marketing related activities.
To us, tangible ROI means more , massive generation of "dream clients" like we generated over 92,000 in 12days for one of our clients.
It means helping our clients generate massive return on their ad spend.
Imagine having 12,063.2% on your ad spend.
Our focus is on sales generation, rapid revenue growth, maximizing your ad spend & ad return, and helping you keep higher profit margin.
That way, you can easily become the king of your jungle.
How much did you invest in marketing, how much are you getting back, and how much are you keeping, aka, profit?
That's what matters to us.
Anyway, we started by implementing our result-based, proprietary marketing strategies, systems, campaigns for only one company, and there was a "windfall of harvest", the rest like the say is history.
Fast forward today...
Africa.com named us the fastest growing digital marketing agency in Africa.
Two person team became 5, then 10, then 15 and now 37 and still counting.
One office in Lagos.
One office in the US.
Clients from allover the world...
It all started from my previous office in Portharcourt.
Look, we don't just talk marketing, we live and walk marketing.
It runs and flows in our blood, we breath it, and we own multiple successful companies in other niche markets to prove it, and our clients results speaks loudly of what we can do if we agree to partner you.
Your dedicated team of BADASS 'marketing hit squad' whose major focus is

EXPONENTIAL

revenue growth .
We grew from a "one man riot squad" to 37 team members with an office in Lagos and US. We're aiming to to help 2,000 remarkable companies add $1.65billion in revenue in the next 3.5years
This isn't some unreachable, dream-goal.
We fully expect to hit this benchmark, as long as we keep recruiting top-talent
and providing unrivalled results for our clients.
We're already named as the fastest growing digital agency in Africa.
When we partner, you'll have the opportunity of literally plugging in a badass team of marketing strategists, RIO-driven digital strategists, award-winning copywriters, conversion focused designers, the top 1% conversion optimization scientists, and conversion focused developers to help you reach your growth goals.
To staff your business up with this kind of expertise it would literally cost you atleast $240,000+ per year in overheads (average salary of $40k x 6 team members) because you'd be having direct access to atleast 6members of our "marketing hit squad".
Having a team likes ours means you don't need anyone else.
Best part, we guarantee results.
STOP paying us when/if we stop producing results, only pay when we do.
Our approach is 100% focused on RIO.
What matters to us is ROAS.
Everything else doesn't because this is the only thing that TRULY matters to your business.
'Havanzer is the fastest growing digital marketing agency in Africa. Founded by a marketing leader per excellent with a 99.9% focus on revenue growth, which is one thing other digital ad agencies DON'T do.
Havanzer is not your typical digital agency, we built it from groudup.
We help remarkable businesses, large and small, to dominate their marketing online by implementing "ahead of the curve" online marketing strategies with the sole aim to (atleast) double sales, revenue and profit. The video below is a tip behind the curtain on what makes our approach so vastly different.
AS SEEN IN...
EVEN GLOBAL AND NATIONAL MEDIA OUTLETS SAY
WE ARE AWESOME AND CAN'T STOP TALKING ABOUT US
We're The Fastest Growing Digital marketing Agency Because Our Clients own the Fastest Growing COMPANIES
We believe in mutual growth.
Your growth is our growth.
The more sales we generate for you, the more money you can spend in our business.
So, you grow and we grow.
We're only the fastest growing company in our market because you're the fastest growing in your market.
And our rapid success is proof in itself that what we do for businesses like yours ACTUALLY works.
Havanzer's growth-focused digital marketing strategies is SO extremely effective…
That this year we've managed millions of dollars in ad spend for our clients.
We actually DO THIS STUFF. Every day.
Our agency has 37 extra ordinary champion on our "marketing hit squad" team.
The only language we understand is GROWTH because that is what counts.
We have award winning direct-response copywriters, Customer acquisition specialists, conversion designers, award winning coders, growth hackers, paid traffic specialists and SEO masters…all of whom we'll put at your disposal when/if we do take you in as a partner.
I personally trained them, each one of them to do one major thing...
Turn $1 of ad spend to $3, $5 (or more) in revenue for you.
In most cases, we get way better than 200% return on ad spend..
For example, in April of 2019, we ran a campaign for a client and the client saw 726% return.
Let's break it down for you.
Let's say the client invested $5 million in ad spend and everything else.
Yes, I'm using the word "investment" because that is truly what your 'marketing budget' should be.
So, in this case, for $5,000,000 invested, they generated $36,300,00 in revenue, that's $31,300,000 pure profit by working with us. (NOTE: this is just for example purpose only)
And I'm not bragging when I say this — probably the smartest way to make your marketing budget work for your business is by applying to partner with us.
But wait...
If you're thinking about partnering with Havanzer, you should know something…
NO MAGIC BULLET.
If You're Looking For A 'magic BULLET', or 'push Button To Riches' Or 'Get Rich Quick' solution Kindly Leave This Website.
Look, if you're after a 'Get Rich Quick' scheme or 'Push Button To Riches'… or you sell cheap products or services to customers you don't ACTUALLY respect and want to help…OR…you think that having a fancy logo and tagline...OR...if you think that running some 'feel good' commercials on newspaper or TV will somehow magically grow your business…
Then you should leave this website right now, please.
We're a direct response growth-focused digital marketing agency.
Not an 'Easy Button To Riches' agency that will fill you with 'empty' promises, false hope and sell you empty dreams.
Let's be clear...
Making a business work is HARD WORK.
Yes, when it's all up and running, it can be a braze...
But it takes HARD WORK to figure everything out.
We know that well because we've been through that path countless times.
Making the sales and marketing work is literally 80% of the battle.
That's what we work on for you.
We work hard on getting everything working for your business as we do for our own.
We're not a so-called 'creative' advertising agency that will build you a 'cute' or 'funny' campaign that looks cool but delivers no tangible results...
Just measurable results and ROI.
That's the essence of what we do daily for our clients.
YOUR 37-person FEROCIOUS "MARKETING HIT SQUAD"
When we agree to partner you, you are literally plugging in a badass team of ferocious 'marketing hit squad' & RIO-driven marketers.
A Tested, Proven System for Generating Itchy-to-buy, wallet-ready customers, 24/7.
We'll unleash the "secret selling system",all you need do is to watch as sales roll in, one after the other, but be warned, make sure you have the ability to fulfill orders before ever requesting to partner us, because you could end up having alot of "good troubles".
1
Traffic Growth
We will help you generate hyperactive 'dream clients' through the channels that will bring you the best and most qualified-targeted online ads- Facebook, LinkedIn, Youtube, Google, etc
2
High-growth performance machine
Our seasoned Direct Response copywriters will write the copies, we create a 'Grandmaster offer' that makes it virtually impossible for people NOT to give you their money…And setup the entire "classified secret selling" system.
Database Of Hungry buyers
Once we've got your custom system up and running, we fine tune it and start driving paid traffic (people looking to buy from you) your way. We show you how to sell to those people AND how to nurture those not ready to buy into future customers.
---
---
We're OBSESSED with RIO,RAOS & GROWTH.
I believe you're here because you want to grow your businesses.
And you want to know for sure that we can do that for you.
You believe in your products & services.
You respect your customers and you want to make their lives better in some way.
And you want to maximize and leverage your value.
Is that true of you?
Then,click the link below to see how we can slaughter your competitors but i must warn you, it is NOT for everybody, we're very picky.
Here's What To Do Next If You would Like Our Team To Dramatically Grow Your Business's Revenue…
We help businesses like yours scale up to huge numbers.
Whether you've been stuck at one point and don't seem to know the next step to take…
Or you're a mature (& successful) company that wants to move from where you are to the 'next level'…
Havanzer can help you achieve that pretty quick.
We don't hide behind the cotton.
We're open about sharing what has worked for us and our partners.
We've published dozens of articles on proven ways to grow your business.
I regularly share unique techniques, strategies and tactics, from the front lines of digital marketing that are working RIGHT NOW and that have helped our clients add more revenue to their businesses.
Get on the Havanzer mailing list if you want to receive this stuff, FREE.
When you do, you'll receive this this free report.
It's called 'Five Ways To Double Your Sales'.
This report alone is potentially worth tens of thousands of dollars to your business.
Because it details five ACTIONABLE strategies you can start using right now to grow your customer base…and boost the revenue you make from those customers.
It lays out how and where you can find hordes of prospects who have money to spend…and are crying out to buy what you're selling.
This report shows you how to quickly position yourself as an authority in your market…and make your competitors look like total amateurs.
I even reveal specific, candid details about the campaigns we run that allow our clients to achieve that 726% return I mentioned above.
So download the report NOW.
Or, click this link to see if we can work together to grow your company, you can do that here.
You can also see candid, no-bullshit testimonials from our clients here…
Your growth,
Johnson Emmanuel
Founder/Head of Growth.
Working with them gave us the potential to 10X our company in 12months.
The first time I heard Johnson Emmanuel (founder of Havanzer) on a podcast, I had to contact him straight up. I instantly knew he was the marketing guy I was looking for. Working with them gave us the potential to 10xing our company in 12months. If you've been looking for a marketing advisor or agency, Johnson is your man. He's a marketing phenomenon. Seriously, he's a marketing genius. If you ever have the opportunity of working with his company, DO IT. They have a heart to TRULY help beyond the money.
They exploded our sales beyond our thinking
Our company was going through a lot of challenges. We threw a lot of money away trying to solve the problem but it persisted. I took a leap of faith and flew from Portharcourt to Lagos to meet Johnson Emmanuel (founder, Havanzer), and that singular decision saved our company. They exploded our sales beyond our thinking. We are still reaping the benefit of working with them, it would never have been possible without their help.
if you ever have the opportunity of working with them,take a leap of faith and do it!
My first experience with Johnson Emmanuel (founder, Havanzer) was the purchase of his best selling book, DEEP POCKET CLIENTS. That completely and absolutely blew my mind. I couldn't resist jumping at the opportunity of working one on one with them. Listen, if you ever have the opportunity of working with them, don't procrastinate, don't delay, take a leap of faith and do it!
Copy of They made us 3years revenue in 1year
Working with Havanzer did one thing for us- RAPID GROWTH. Great team lead by a superb marketer and growth expert. They helped us make way more sales, and grew our revenue more than we did 3years ago. We got 3years revenue in 1year by working with them. They gave us market-place authority and gave our competitors a lot of sleepless nights. We can never end the partnership with Havanzer.
If you cannot handle at least a 500% increase in sales, please, don't work with them.
The team at Havanzer produces stunning results. If you cannot handle at least a 500% increase in sales, please, don't work with them. I firmly believe Johnson Emmanuel (founder, Havanzer) is the best marketing expert I've seen so far.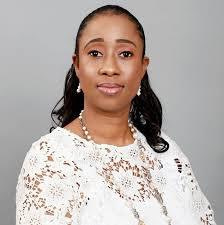 Derin Ogunmola
Senior Lead, Dorothy David Consulting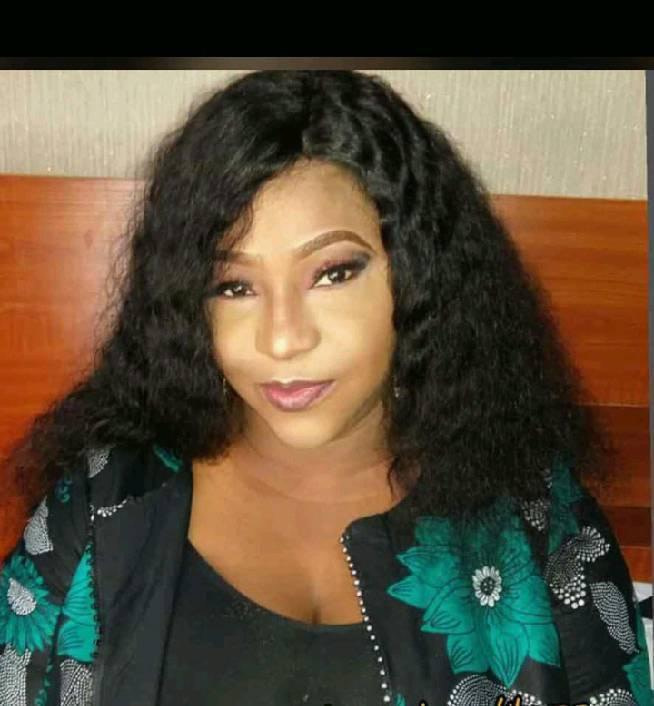 Elera Nwogu
CEO, A'Dimes Symphony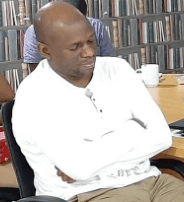 Samuel Obe
Software developer, founder, Lubia View LTD,
Rosanda Lyon
Marketing Manager, Classic Technology, South Africa
Adaugo Ugo
CEO, Dafalcon's Place
grab Your free 45-Minutes, (but $1,000) customized business growth blueprint.