NEWS ALERT: 29th May,2022



ANNOUCING An
email

marke

ting
Agency

That

guarantees
revenue growth
Email/Lifecycle Marketing Agency That Boost Sales, Dramatically Grow Revenue While Automatically Turning "One-time" Buyers To Life-Long Customers WITHOUT Spending More On Marketing...OR, We Work For Free!
multiple award winning growth agency
Want to squeeze out alot of money (6/7/8 figures per year) from your business without spending a cent more on marketing, and without cutting down profit?
If you're like most brands, you've been dumping a lot of money into online ads...
Thousands and thousands and thousands of dollars.
And you've been increasing your ad spend every single month because that's what your marketing agency (and gurus) told you.
The irony here is that the more you spend on paid advertising, the less profit you'll make.
What if we told you there's a jaw-dropping sum of untapped revenue potential sitting right under your nose?
Bags of money that would leave your competitors in awe wondering "Whoa, what's their dirty little (marketing) secret?".
That's what we do!
We are a badass team of email (& lifecycle) marketing super stars...
We increase loyal customers, skyrocket retention and dramatically grow your customer life-time value...
We grow sales and boost revenue by turning one-time buyers to life-long loyal buyers (AKA customer retention) to double, triple OR even quadruple your ARR.
Our clients get crazy results because we run them through our proprietary "Hyper Growth" protocol that that's relentless focused on...
Making sales and..
More sales, and revenue and...
Higher profit margins.
Our email (and lifecycle) marketing campaigns produces quick wins, and sustainable, predictable growth for the long term.
And we're proud of our numbers...

11th, July,2021.
Dear business owner,
I totally understand…
Growing a business is really, really, really hard.
It is harder when you are not sure what to do, and it is even hardest when you've done everything you think you should be doing, and the result isn't showing.
I totally get it.
You sitting down there, and you're thinking to yourself 'where will my next customer come from' or 'how are we going to survive this month?'.
And to add salt to injury, you do not really have that "clarity", you don't know the clear path to take.
You're saying to yourself 'maybe we should start a Youtube channel', and another voice is saying 'No, start a podcast'
Then your inner voice says 'have you not had of Facebook group? Everyone is talking about it'.
In the middle of all this confusion, you notice that one of your competitors is going on a media tour, Radio, TV, you name it...
You immediately say to yourself 'Maybe I should do this too'.
To you, it seems like you're in a crossroads.
You know you have a great product that your market needs, and you have their interest at heart, but why are you not making as much money as you should?
Look, I totally get you…
I know you are reading this right now because your business is NOT where you think It should be…
Even though you have done everything the "gurus" ask you to do.
Your mama and papa told you that if you want to be at the top, you've got to work hard, but you're working hard like crazy...
The result?
Cricket!
And you really want to put a complete end to it.
OR maybe your business is already flying, but you simply want it to fly higher.
You just want more…
More high-valued customers.
More sales.
More (and bigger) profit.
More time with the people you love.
Whatever it is you want more of, we've got some amazing news for ya…
Because soon, you'd be waking up every morning, saying to yourself "so, life can be this great?"
You'll be waking up to "begging to buy" prospects hitting your inbox faster than you even blink.
You'll be getting more leads, more sales, and more profit in a month than you got in the last 12months…
Even if the economy is in deep sh*t.
You'll never be up at night thinking, you'd start having sleeping like a toddler every single night.
You'll be IN CONTROL, not under control.
We have "the secret key"…
The exact same key that has unlocked over 500million in sales for our clients in more than 90 different markets.
The best part is, we'd manage every single thing for you in a "done for you" style, and you'll do NOTHING, and we also guarantee result…
We'd help you grow BIGGER, FASTER & SMARTER in the next 90days (or less), or we don't get paid.
If we don't get you the result (has NEVER happened in our history), you pay us NOTHING!
So, clearly, regardless of whatever happens, you'll come up the winner.
If you're a mid-to-large company that wants to experience EXPONENTIAL GROWTH, rapidly.
$504 million reported In revenue addition
Number of Markets, Industries Niches.
Revenue Generated.
Reported Sales and
Reported Sales and Revenue Generated.
Wandering how we do it?
Through our proprietary lifecycle "Hyper-Growth" protocol. It's the exact protocol that we've used to…


We bridge The gap from $2M ARR To $5M,10M, $50M & beyond...
Just imagine a world where you have built a loyal community of customers who love you. They spend more, buy more often and recommend your business to their friends.
That's exactly what we'd do for you-from pre purchase to post purchase.
We'll take your acquisition costs to an all time low BUT conversion & retention to will hit a NEW all time high.
We've completely eliminated "guessing" from marketing because we combine strategy, execution, data and technology to drive growth that focuses on...
Acquisition.
Activation/Conversion.
Retention.
Referral.
Revenue.
Reactivation.
Everything we do is about how to drive dramatical increase revenue because at the end of the day, it all boils down to MRR & ARR.
Let's say this differently;
Everything we do, from strategy to execution results in CONSISTENT revenue growth, period!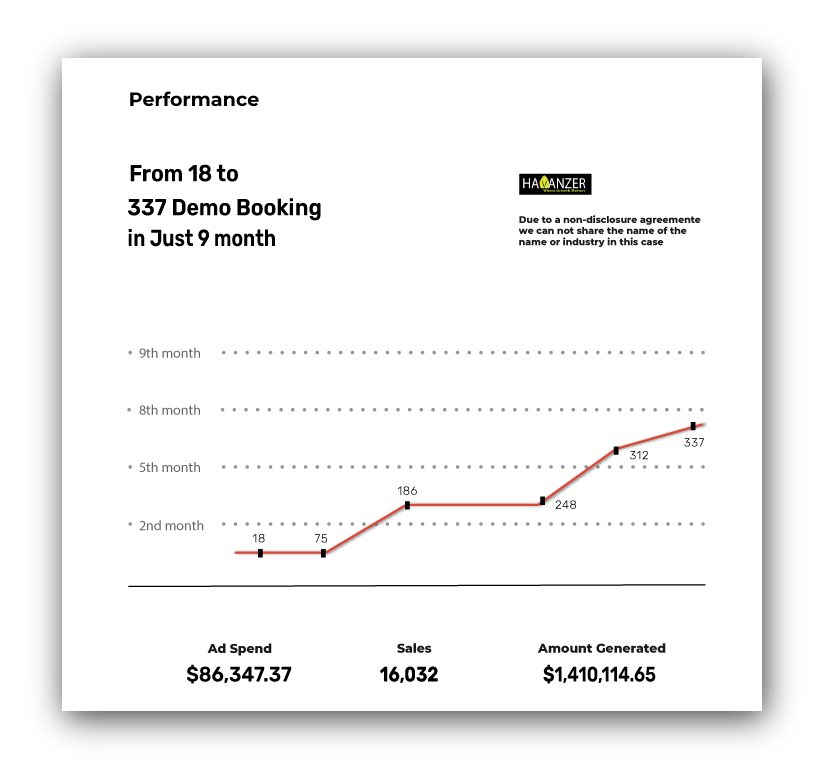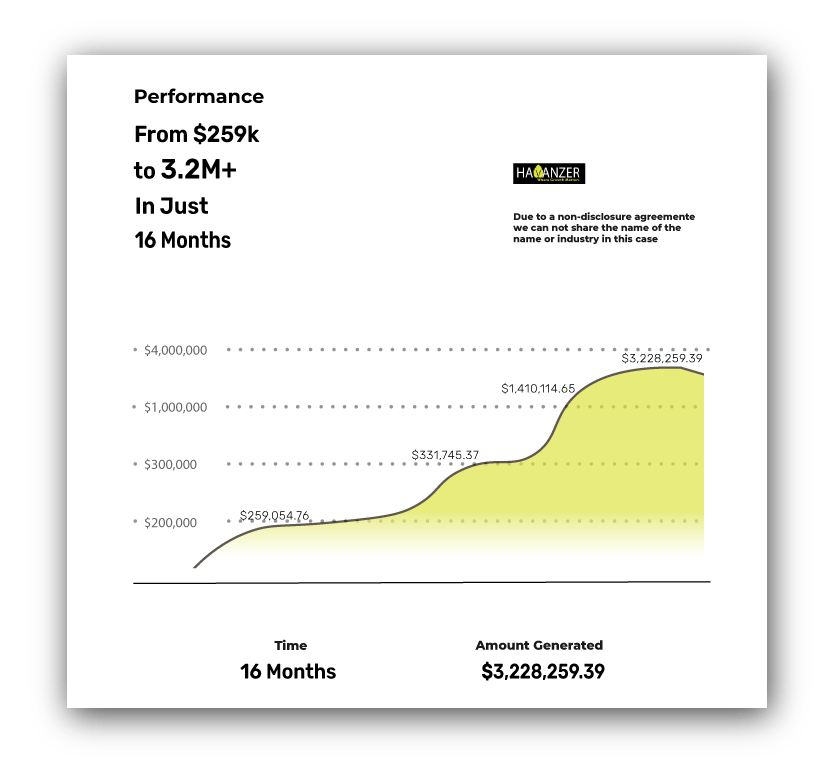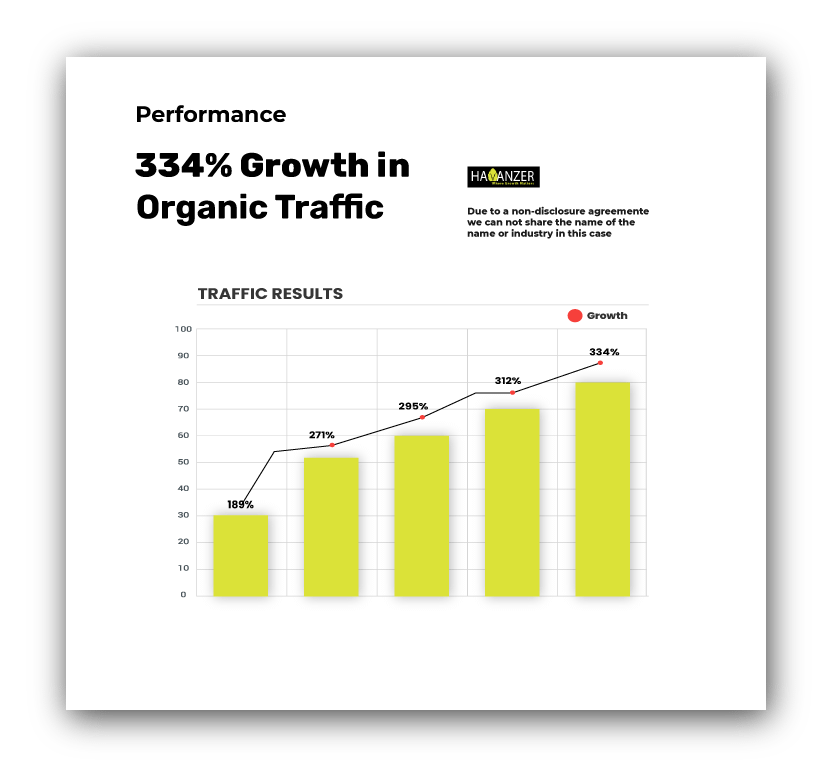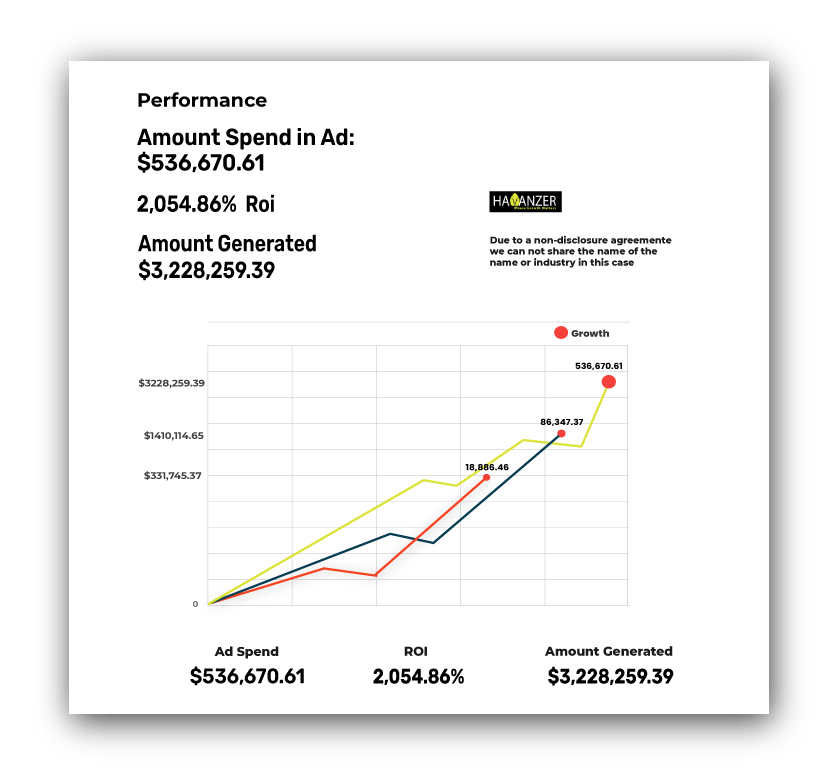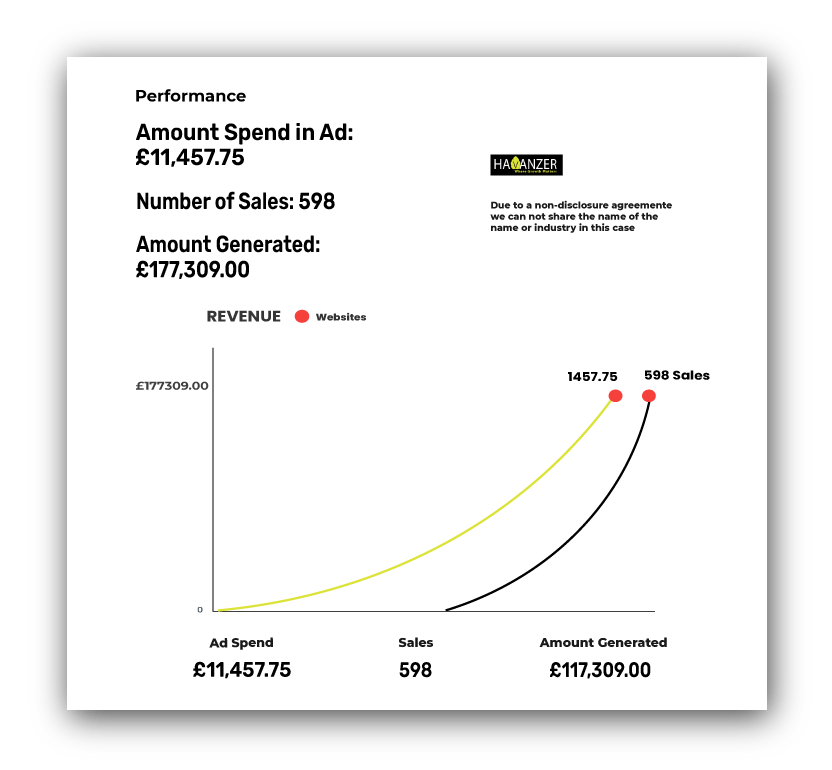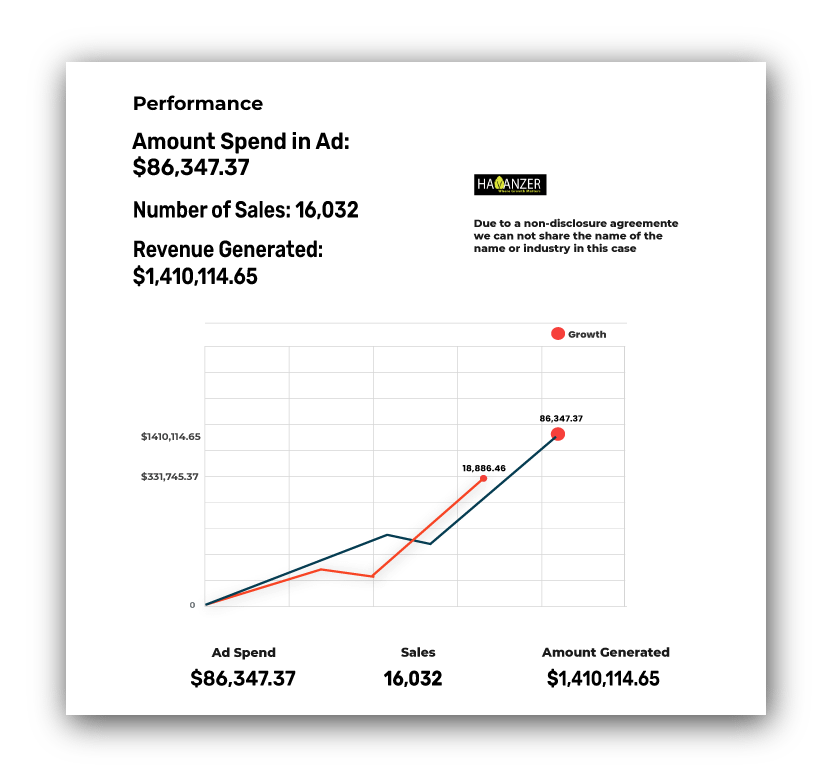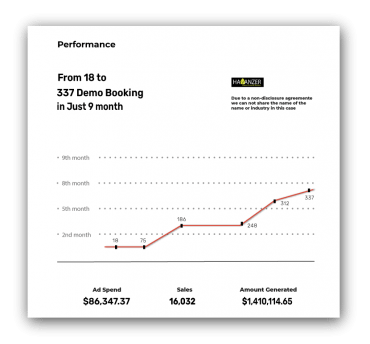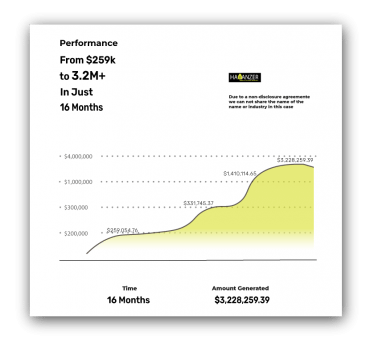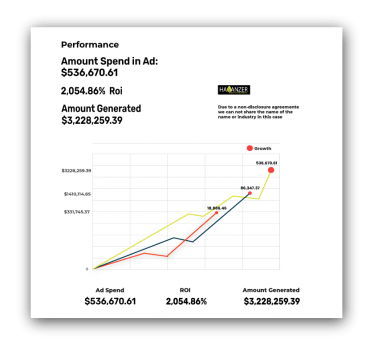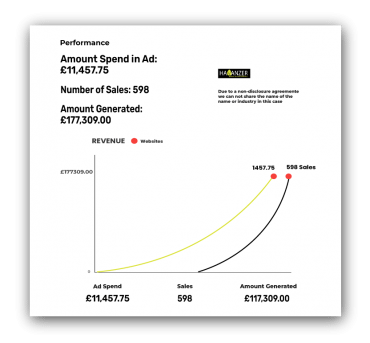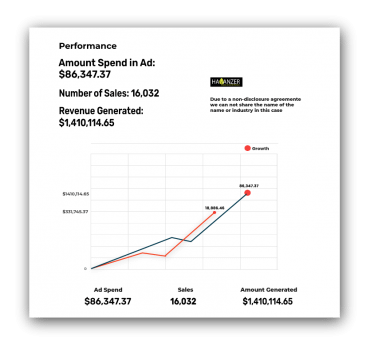 5 star out of 444 reviews


from strategy to tactical execution,

the focus is on revnue

& cx!
We're 100% focused on ROI. Over $504M reportedly generated for our clients.
Highly targeted, "wallet ready" leads & prospects driven for our clients.
Founders, CEOs & Entrepreneurs come to us for marketing help, weekly.
We're 100% focused on ROI. Over $504M reportedly generated for our clients.
Highly targeted, "wallet ready" leads & prospects driven for our clients.
Founders, CEOs & Entrepreneurs come to us for marketing help, weekly.
Managed in ad budget, marketing campaigns & experiments for clients globally.
Marketing tests done for our clients in hundreds of industries, and over $50M in ad budget managed by us.
We have a proven framework and repeatable system that does the heavy lifting.
And helps you make an extra 6-8 figures in untapped revenue...Without spending more money on paid advertising...
We handle everything, completely done for you, from strategy to relentless executions
We are stack with the complete badass team of engineers, growth marketers, growth designers, data scientist, seasoned copywriters, optimizers, etc, with a combined experience of 165years who are insanely focused on;
Revenue growth, retention and loyalty.
The best part?
4.61 stars out of 311 reviews
4.61 stars out of 311 reviews
we
guarantee

your results, upfront...
We either get you the hyper growth you seek, or we work for FREE until we do.
We are literally putting our money where our month is, but WHY?
Because...
PLUS, we believe we don't deserve your money, if we can't get you the result.
4.61 stars out of 311 reviews
Here's a true gossip about us!
"Havanzer's ROI-driven and scientific method is unique, compared to most agencies. They focus solely on the most important thing a business needs to remain in business, Revenue! Beating them will be an almost impossible"
did You Just asked What
Our Process

looks like?
FREQUENTLY ASKED QUESTIONS
Yes, if you have a particular area of your customer journey that you would like help with that's no problem.
We can focus in on that area and work with you to ensure it's performing more effectively, and we can also advice you on what is best, particularly as it concerns customer acquisition, retention and loyalty building-we love to focus on revenue growth, and huge customer experience.
Great question!
We have seasoned copywriters who will help you craft and position your messaging in such a way that you not only stand out from the rest but also take a frontline place, and yes, we also have growth DESIGNERS who design emails that knock it out of the park.
Email designs that actually results in sales.
Great question.
There are lots of different platforms out there but what matters most if the strategy behind the email or customer lifecycle marketing campaign.
We've used all the leading ones, from active campaign, Braze, customer.io, Klayviyo, Iterable, Marketo, Salesforce, etc, and If you're using another platform then that's no problem, we also have experience in a number of other systems.
Expect a team of seasoned professionals who believe that they only win when you do-folks who sincerely care about you win, and are willing to climb the highest mountain so you win.
You'll be working with amazing folks who are going to help explode your revenue in a way and manner you never thought was possible.
Yes, 100%. We don't make emotional decision, we allow data to direct our path, and that's why we always win. Infact, we have seasoned data scientists and analysts inhouse-some of the best the world has to offer.
finally ready for hyper growth? Just hit the button down!
finally ready to crush & win big?
Just hit the button down!